Plastic injection mold company in China
As a good reputation manufacturer in China. We here share the basic plastic injection mold makers process in our company:
Mold design
1. The product design department provides product information to the injection mold design department. injection mold designers complete cost analysis in two working days and provide it to the R&D manager.
2. R&D department release "Mold Making Apply" to the plastic injection mold design department after confirmed the project.
3. Injection mold designers organize relevant personnel to review the project base on the product information. Including product structure, mold structure, cooling system, runner, slag, venting, etc.
4. After evaluation, injection mold designers begin to design the plastic injection mold. Including 3D drawing correction, 3D parting, mold parts assembly drawing, EDM drawing, electrode drawing, etc. And organize relevant personnel to evaluate those drawings. Then issue to the plastic injection mold making department.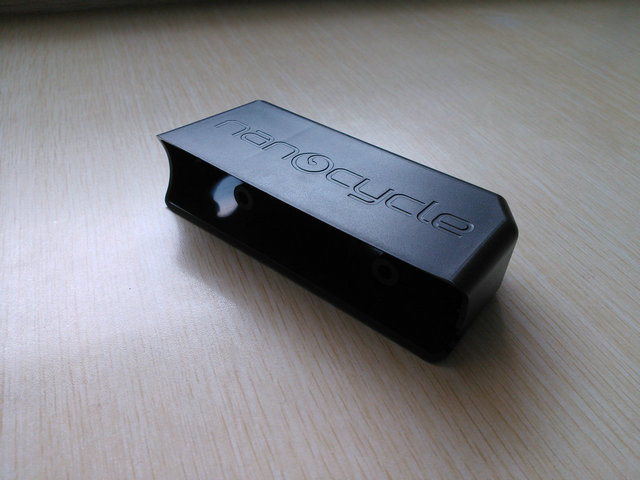 Purchase mold-basic-processing
1. The Injection mold company makers evaluate and study the drawings. And order mold materials if there is no objection, otherwise, communicate with the plastic injection mold designers.
2. Injection mold makers inspect the mold materials in time after the materials arrive at the factory. And arrange technicians to do locksmith works, include turning, grinding, milling, screw holes, water carrying holes, center holes, CNC roughing, etc. The technicians should pay attention to the precision of each right-angle side. Avoid empty of the center hole and each production base, roughing margin, etc. Then outsource each mold part to heat.
Heat processing
1. The plastic injection mold maker must detect its hardness and metallurgical analysis. Generally, the core hardness 46-50HRC, for uniform distribution of 9 points. Requiring its hardness differs is less than 1HRC. Metallurgical analysis should be done for the injection mold core before processing to make sure there is no segregation, scars, etc.
Electrode processing
1. There are fine and rough processing, a fine male spark is 0.08, a rough male spark is 0.2 (subject to the actual situation). Be sure to pay attention to each processing benchmark, and detect electrodes after processing is finished.
2. Before finishing, must make the right angle for the mold core. The vertical degree should less than 0.02 mm, finish degree 1.6.
3. For line cutting, please note that all parts' base, enlarge 0.02mm for the insert hole and center hole as tolerance clearance. For a non-standard thimble, the tolerance clearance is 0.04mm of the actual thimble size.
4. Mold core finishing shall base on the benchmarks after making right-angles. Typically leaving 0.02 mm to Die as a margin (without considering tool wearing).
5. EDM processing, the process according to the drawings' size, fine 0.08, rough 0.2 (subject to the actual situation). Pay attention to the benchmarks in processing, for sparks processing, the leave a margin of 0.03-0.05 mm.
1. The runner surface must be polished to achieve ▽6 or ▽7 finishing. The surface does not allow a spark or knife pattern to exist.
2. Before assembling the plastic injection mold. The mold maker must do a comprehensive inspection of all related parts to make sure everything is in good condition. And do cleaning and anti-rust treatment. Then fill the "Mold Inspection Summary" form.
1. In tryout, injection mold designers, plastic mold makers, and Die casting workshop personal should go to the site. Making analysis and solution of abnormal in casting tryout. Improving the plastic injection mold and Die casting process according to the results. And fill in the "Mold Tryout Report".
2. By 100-150 cycle time, the tryout products are defect-free. The production department makes the production schedule. The technicians track the production processes. And feedback yield to the plastic injection mold making department.
3. After the tryout, the plastic injection mold making department applies for storage with the forms of "Mold Making Apply" and "Mold Making Inspection".
Welcome to visit our company in Shanghai China. You will be much happier to discuss technical questions with our experienced mold professionals and manufacture injection molds in our factory.
Medical devices usually make direct or indirect contact with the human body. It has high standard requirements for mold design and mold making. Typical characters of medical parts are high required finish surfaces. Particular structure design, tight tolerance, and food-safe material. It is a challenge to mold makers and injection molding companies.
The Custom injection mold making for US companies
70% of injection molds made by CNMOULDING are exported to US or European companies. These injection molds are usually required to be SPI Class 101, guaranteed 1 million cycles or more. Mold standard applies to US or Euro local standards. So it can be easily operated and maintained.
Custom plastic parts design sketch
Comparing with the stay-in-house molding mold. The export mold requires a higher capability to mold maker not just how to make the injection molds. But also how to work with US companies. Here we share with you a custom mold making project we have done in our factory. We are sure there would be much more on somewhere. We summarize it, look back, and move forward for better and better-customized mold projects made in China by CNMOULDING.
Considerations of building an injection mold
As a custom plastic injection mold company in China. We consider first, the requirements and the complexity of the plastic part that the customer needs.
Second, the quality class of the injection mold the customer is paying to have built. Quite often the customer will balk at the price paid to get the part that they need. Sometimes, there needs to be added language to the quote indemnifying us against the customer rejecting our professional assessment.
Third, the type of material that will be run.
Fourth, the "production irritation" factor is caused by anticipated fill problems. And the attendant loss of productivity owing to troubleshooting and scrap.
After consideration of the above. We generally use resin makers' guidelines for mold vent depths and styles. Or our own internally documented design guide based upon experience.