Overview of China Auto Mould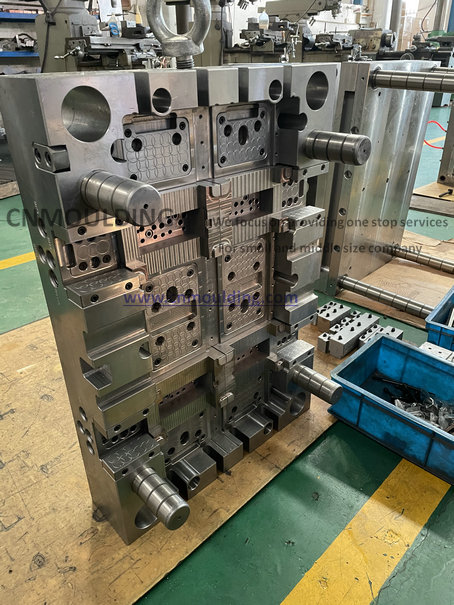 China Auto Mould
The rapid development of China's automobile industry has brought a broad development space for domestic automobile molds. In addition, due to cost and market factors. The focus of mold manufacturing in developed countries has gradually shifted to developing countries represented by China. Comprehensive factors at home and abroad have promoted the rapid development of the domestic automotive mold industry. And many emerging automotive mold companies have emerged. According to statistics, injection molds account for about 37%. China has become a veritable automobile mold manufacturing country.
China's automotive mold production capacity is extremely advantageous in the world. However, due to the slow technological improvement of domestic high-end automotive mold companies, technical innovation capabilities. And insufficient capabilities in R&D and application of new mold technologies. The development capabilities of domestic high-end molds are not yet complete. To meet the supporting needs of the domestic automobile industry. A large part of high-end automobile molds still needs to be imported. Therefore, the domestic automobile mold industry needs to make up for this shortcoming as soon as possible to make up for a major shortcoming of my country's automobile mold industry.
As China's top ten industries for revitalization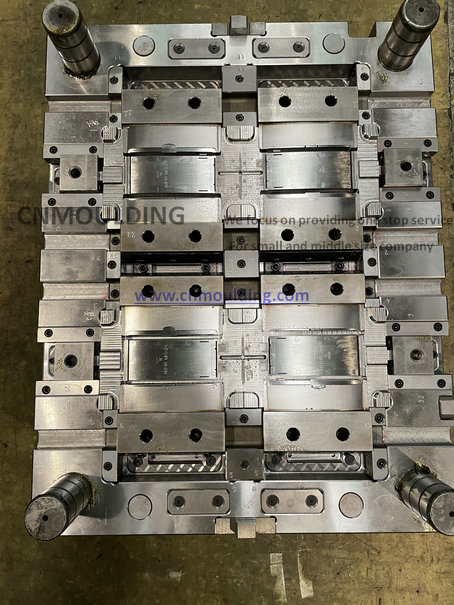 China Auto Mould
China's automobile industry has been supported by national policies, coupled with the promotion of autos to the countryside. And China's major auto companies have increased their production, reaching 40 million vehicles in 2020, maintaining the world's first position in production and sales. It is understood that about 1,500 molds are needed to manufacture an ordinary car, among which are close to 1,000 stamping molds and more than 500 interior trim injection molds. Affected by the rapid development of China's auto industry. China's auto mold industry has shown rapid growth and its market capacity has continued to expand.
With the gradual increase of China's automobile production year by year. Domestic and foreign automobile mold companies have shown their talents in the Chinese automobile market. Meeting the hot domestic demand and export demand to a certain extent. And at the same time. It has created a new generation in my country's automobile mold industry. Good opportunity. It can be seen that the prospects of China's automobile mold industry are very broad.
Scientific management and informatization are the development direction of mold enterprises
Another important aspect of the development of automobile mold technology is scientific and information management. Scientific management has enabled mold companies to continue to develop in the direction of Just-in-Time Manufacturing and Lean Production. Enterprise management is more precise, production efficiency is greatly improved, and ineffective institutions, links, and personnel are continuously streamlined. With the progress of modern management techniques. Many advanced information management tools, including enterprise resource management systems (ERP), customer relationship management (CRM), supply chain management (SCM), project management (PM), etc., are used in mold companies It is widely used.
Refined manufacturing of molds is an inevitable trend
The so-called refined manufacturing of molds refers to the development process and manufacturing results of molds. It is specifically manifested in the rationalization of the stamping process and mold structure design. High precision of mold processing, high reliability of mold products, and strict technical management. Sex. Refined mold manufacturing is actually not a single technology, the second is a comprehensive reflection of design, processing, and management technology. The realization of refined mold manufacturing not only depends on technical excellence but also on strict management.
China is the world's largest country in automobile production and sales. The number of automobiles is also expected to be the largest in the world, but it has never been able to produce its own high-end cars. This has a lot to do with the lagging development of the automobile mold industry. Which is known as the "mother of the automobile industry". Auto mold refers to the mold used in the automotive field, known as the "mother of the automobile industry". More than 90% of the parts in automobile production need to be formed by molds, and automobile body molds, extensive huge and medium-sized panel molds. Are used for body manufacturing. An important part of technology is also a key link in the formation of autonomous vehicle development capabilities.
Automobile mold products include automobile cover molds, tire molds, interior, and exterior plastic parts molds, automobile lamp molds, automobile bumper molds, automobile dashboard molds, etc.